Blog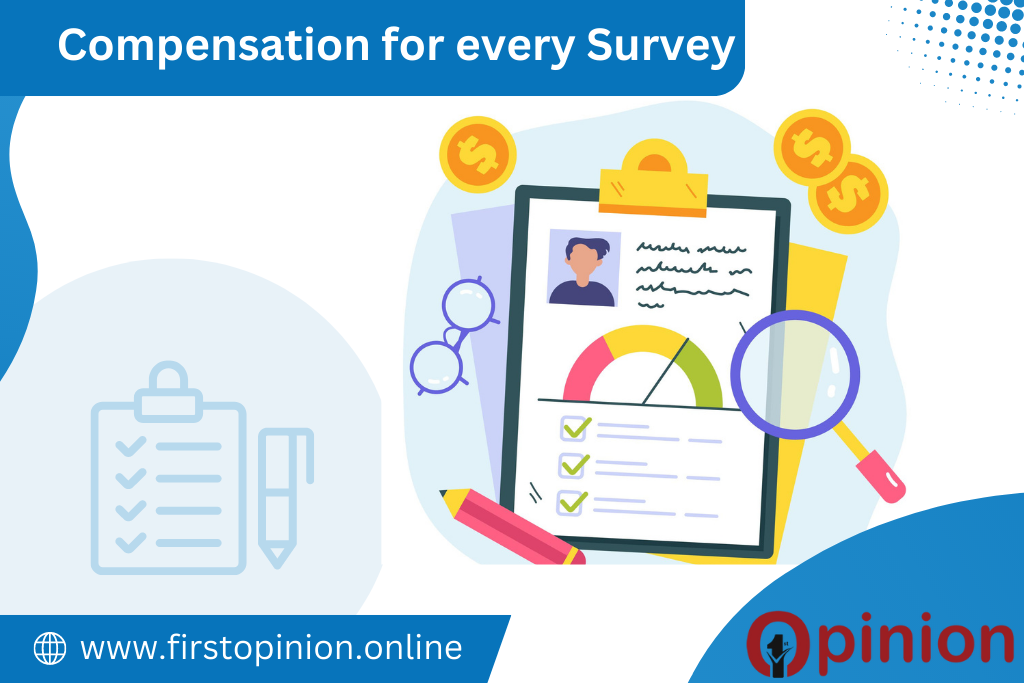 Compensation for Every Survey
Compensation for surveys can vary widely based on several factors, including the length of the survey, the complexity of the questions, the target audience, and the organization conducting the survey. Here are some common types of compensation for surveys:
Compensation for Survey:  FirstOpinion.online, provides facility for users to earn compensation and reward in exchange for completing a survey. Members can choose from over 100 retail brands.
eGift Cards or Vouchers: Using FirstOpinion.online, participants might receive gift cards or vouchers for popular retailers, online stores, or restaurants. This provides participants with the flexibility to choose what they want to buy.
Discounts or Coupons: Participants might receive discounts or coupons for products or services offered by the surveying organization or its partners.
Benefits: FirstOpinion.online offers members to redeem multiple eGift cards.  Survey Value could be retained if the full value is not completely redeemed.
Points or Rewards: Participants can earn points for completing surveys, which can be accumulated and redeemed for various rewards.
The choice of compensation method depends on the goals of the survey, the target audience, and the resources available to the surveying organization. If you're considering participating in surveys for compensation, make sure to review the terms and conditions of the survey to understand what type of compensation is being offered.